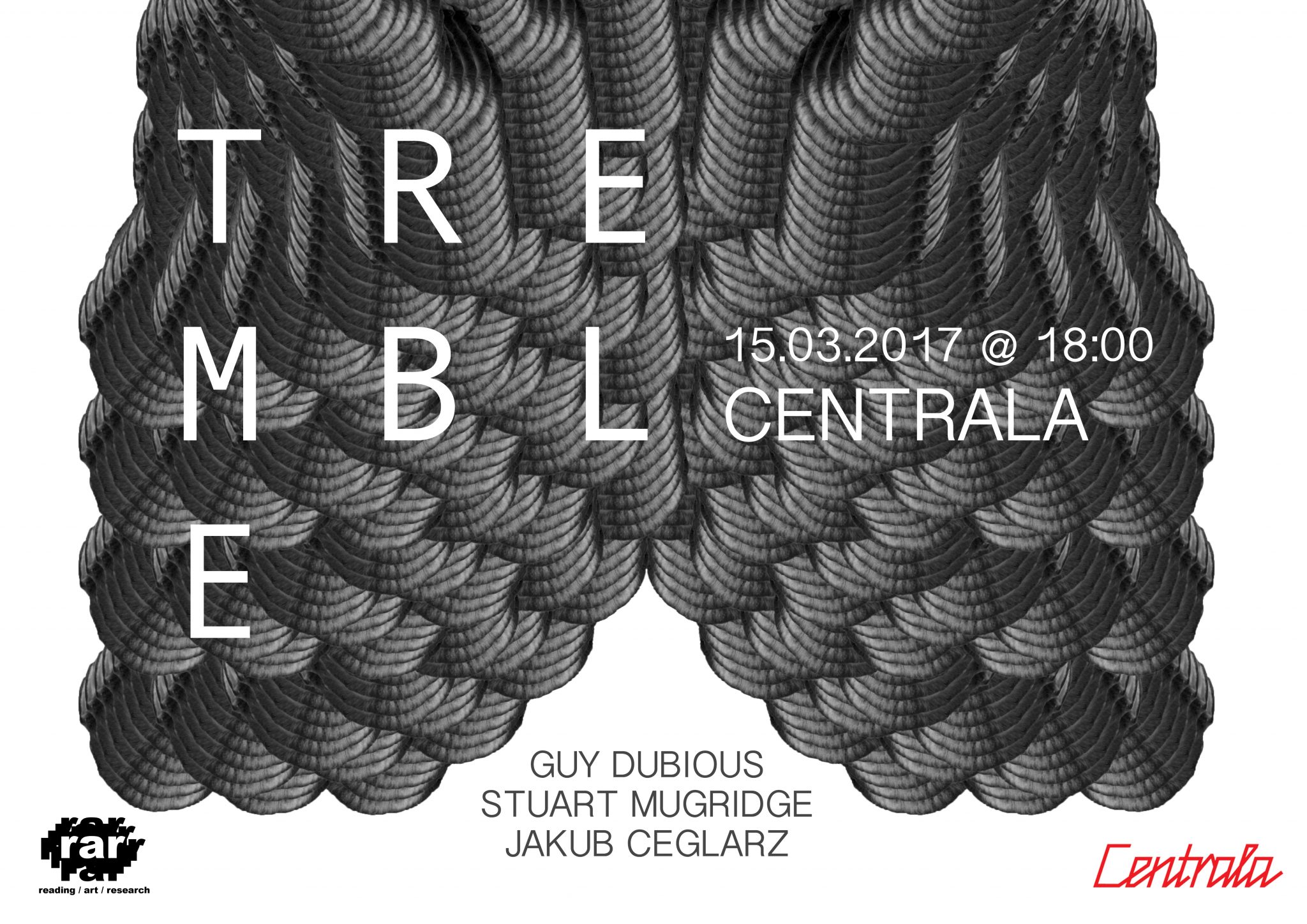 You are invited to a two part performance by PhD students at the Birmingham School of Art, the first event of the READING/ ART / RESEARCH group …
TREMBLE is an event coming together through collaborative working between Guy Dubious and Stuart Mugridge; an acoustic research into murmuring and the mundane. Not entirely a duet, almost musical, beneath performance, TREMBLE might be…It cons two nomadic figures, one out of its recording the other out of its language. REC-CITE.
Jakub Ceglarz work responses to the piece created by Guy Dubious and Stuart Mugridge by focusing on producing a challenging athletic experiment with sound.
BIOS:
Guy Dubious is artist working on the queering of recording, moving between Tel-Aviv and Birmingham. Hear Guy's work | See Guy's work on Vimeo
Stuart Mugridge works with the malleability of language and landscape (through exertion). Visit Stuart's blog
Jakub Ceglarz is an artist who works on 'queer methodologies' as to challenge the notions of domesticity in relation to the sexual, sensual and erotic practices. Visit Jakub's website | See Jakub's work on Vimeo
Click here for event details on Facebook