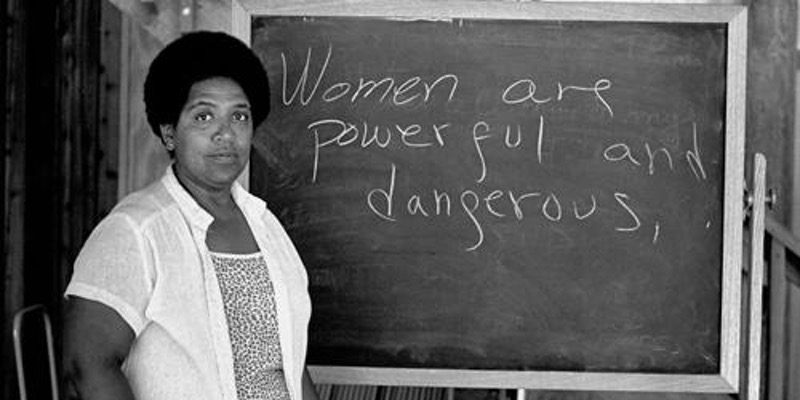 Black Feminisms: Women, Belonging and the Nation – An International Women's Day Event 2017
Keynote Speakers – Professor Hazel Carby – Charles C & Dorathea S Dilley Prof African American Studies & American Studies, (University of Yale) | Professor Joan Anim-Addo – Professor of Caribbean Literature and Culture, Goldsmiths (University of London)
The Black Feminist Group and members of the Black Studies Research Cluster at Birmingham City University are celebrating the activism and creativity of Black women to mark International Women's Day. This one day event is focused on the varied forms of agency that Black women have deployed individually and collectively in the service of personal and collective self-making, creativity and emancipation.
Black women's creative and rebellious activism – whether in the private sphere of everyday striving and thriving or in more organised mobilisations in the public sphere – has resisted the expectation or demand that we be silent, submissive or compliant in the face of our own diminution, or erasure. In the context of Brexit and the election of Donald Trump, we are convening various conversations that position Black women at the centre of ongoing day to day struggles against racism, sexism, classism, homophobia and transphobia.
In focussing on Black women's creative and rebellious activism this event aims to recognise and celebrate all the arenas and ways in which Black women have creatively struggled for self-representation, power, rights and belonging.
They day will include a series of workshops and a Q&A film screening with director of the film Love Doc, Remani Love.
More info and booking here