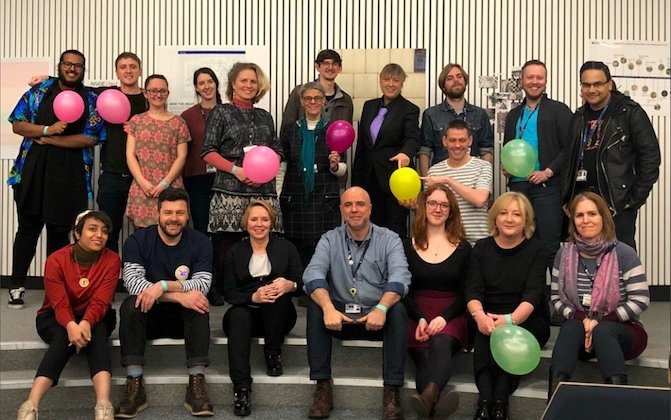 After the success of our inaugural 2018 festival, we're excited that our 4th Inside//Out research festival is taking place online in January.
INSIDE //OUT invites postgraduate researchers at all stages from across the Arts, Design and Media faculty to participate in the virtual festival line-up to present/debate/exchange/display their research in 5 minutes.
INSIDE //OUT provides a safe and inclusive platform to disseminate internal ideas and work-in-progress. Researchers will be able to test out ideas, get creative, socialise with their community and have fun!
The festival is open to all and will be held on Jitsi, starting at 14:00 and ending at 16:00. To book your free ticket, please click here.
To access the festival shortly before 14:00 on January 27th 2021, please click here.