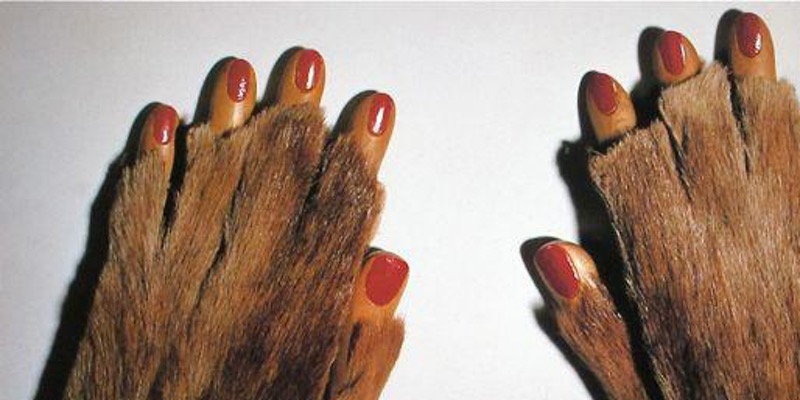 Intimate Jewels: Surrealism, Fetish and Fairy Tales | Sabina Stent
While Salvador's Dalí's 1940s trinkets are often cited for their great monetary value and decadence, less space and attention is given to works created by the movement's female artists. 'Intimate Jewels: Surrealism, Fetish, and Fairytales' will examine jewellery and embellishments created by women Surrealists, and how this under appreciated area of the movement, filled with rich visual rewards and symbolic associations, lingers long in the imagination.
Through imagery and with reference to classic tales and folklore, we will see how the work of particular artists (specifically Meret Oppenheim and Elsa Schiaparelli) toyed with fantastical narratives and created unique dialogues surrounding female sexuality, fetish, and form. By subverting tropes so abundant in traditional fairy tales, we will uncover how the reworking of werewolf stories and the Cinderella myth resulted in iconic pieces of art and material culture that are tactile, humorous, and a form of visual foreplay.
Sabina Stent is an independent researcher and writer with an MA and PhD from the University of Birmingham. Her 2012 thesis was titled Women Surrealists: Sexuality, Fetish, Femininity and Female Surrealism. She continues with work on women and Surrealism, with current projects on material cultures, magic, and feminine mythology.
Talking Practice is delighted to host a talk by Sabina Stent, followed by a glass of wine in the Vittoria Street Gallery. All welcome!
Book online here