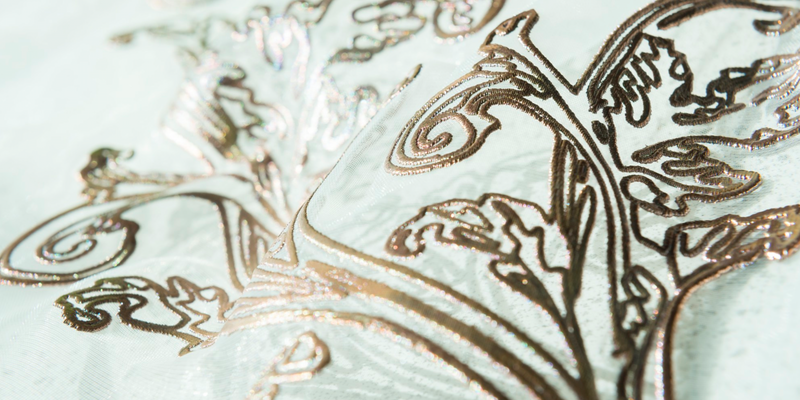 The Chemistry of Couture | Jo Horton
Talking Practice is delighted to present a talk by Jo Horton. Please join us for the talk, and for a glass of wine, an opportunity to chat with Jo and to view her work in the Vittoria Street Gallery afterwards.
Originally trained at UCE in Birmingham as an embroiderer and surface designer, more recently Jo has explored fabrication technologies derived from science and manufacturing methods that mimic nature. Seduced by the 'dark art' of electroforming and working in a laboratory rather than an artist's studio or craftsman's workshop, she has become immersed in stories of Prince Albert's personal electroforming tank at Buckingham Palace.
Her research at De Montfort University is focused on the ways in which fashion has been transformed by metallic embellishment. Looking at the role British heritage craft techniques like gold work embroidery have had in the desirability of luxury and avant-garde clothing, she asks the question, what new processes of decoration are emerging that will maintain the high status of metal in 21st Century design? In her design practice, she has conceived a new form of embroidery that, at first glance, might look as if it is traditionally stitched; it has, however, been produced via what she terms 'metal horticulture'. This will feature in her talk alongside a collaborative project in the production of prototype garments with fashion designer, Alan Beattie.
Book online here