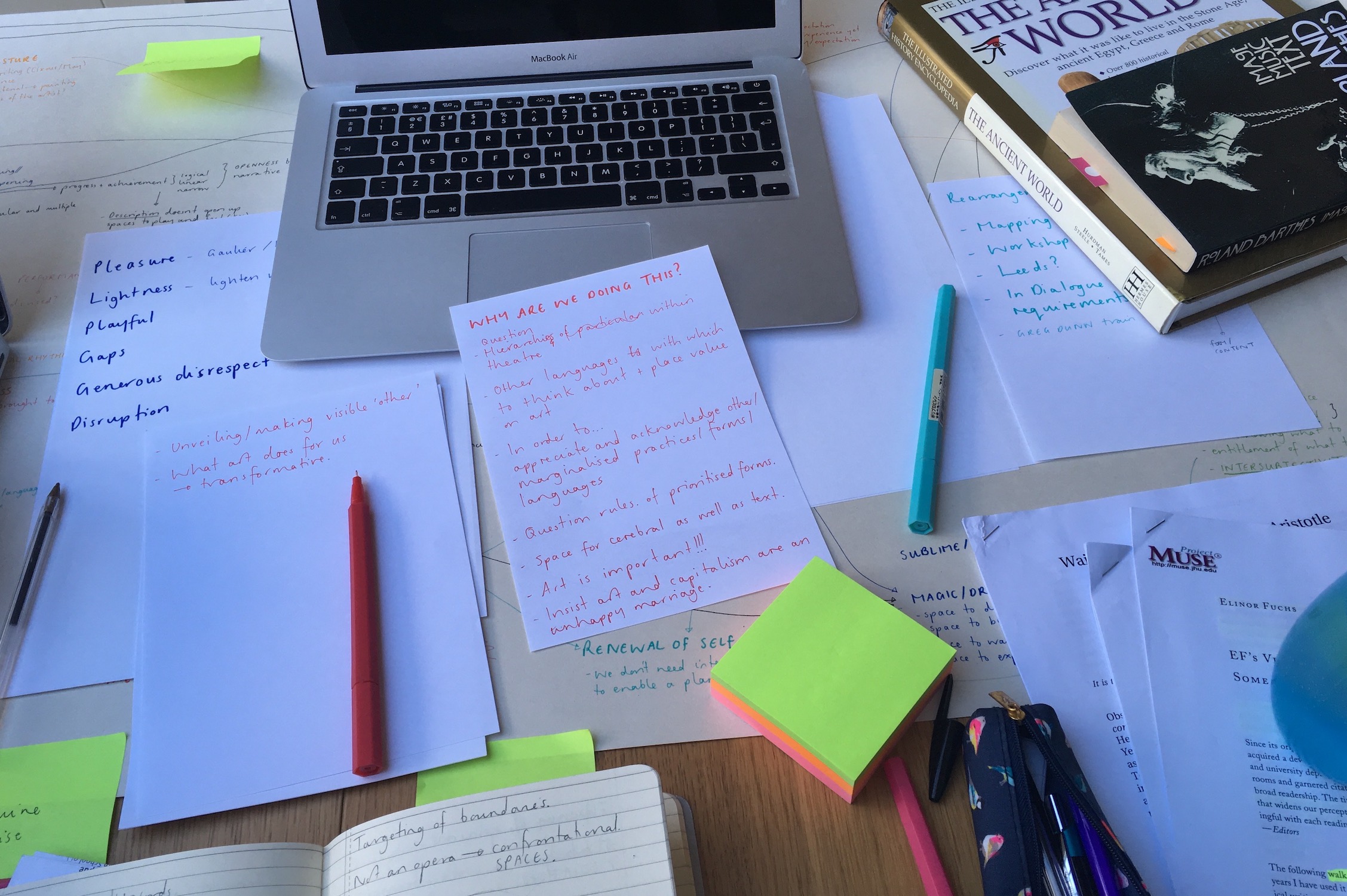 Research shows that writing in groups makes people more productive. Are you an Arts, Design & Media PhD researcher in the mid to late stages of your PhD and working hard on your thesis? Would you like to find out how many thousands – yes, thousands! – of new words you can write in just one day? Then come to our one-day Writing Intensive day facilitated by Dr Helen Kara. Whether you're stuck in a writing rut, need some writing motivation or everything's going fine and you just want to get on with writing your PhD, this day is for you!
The day will include group half-hour writing sessions, with breaks in between, plus opportunities to discuss academic writing with Helen and your fellow students. Participants are also invited to join Helen for a drink after the intensive to celebrate their efforts.
This intensive is for writing first draft material; you'll need to arrive ready to work on one or more new chapters or sections of your thesis. This means you need to have some sense of your thesis outline, and to have done the necessary reading. If necessary, you can bring some hard copy books, articles etc to refer to, but please don't bring too many as table space is limited. Of course you can bring as much electronic material as you like. It's best to prepare to write more than you think you can write in a day, as you may surprise yourself!
Last year we collectively wrote over 25,000 words in the space of a day! Here's what one of our researchers said:
I often feel my writing is not 'academic' enough, and I feel this stops me from even starting! There was a great balance between fun exercises, useful discussions … interspersed with serious concentrated bouts of ACTUAL WRITING!! Reading back over my output from the day has certainly given me a renewed sense of confidence in my ability to write, and permission to do that in my own voice after all.
Lunch and refreshments provided.
.
About the workshop facilitator: Dr Helen Kara has been an independent researcher since 1999. She is particularly interested in research methods, which she writes about and teaches to practitioners and postgraduate research students. She is author of both Creative Research Methods in the Social Sciences: A Practical Guide (2015) and Research and Evaluation for Busy Practitioners (2012). Helen is also a Visiting Fellow at the UK National Centre for Research Methods, a Fellow of the Academy of Social Sciences and is on the Board of the UK and Ireland Social Research Association.