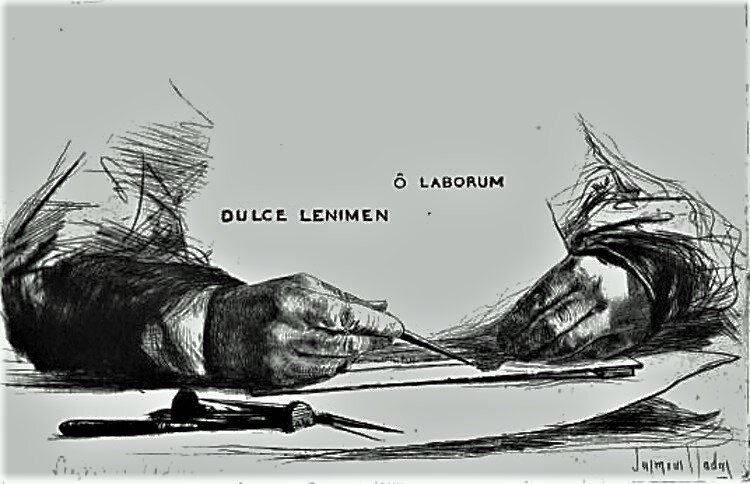 Thursday 8 July: 17:00-18:30
HoPIN webinar: Engraving
To book your free place nearer to the time, please click here.
Dr Caroline Archer (CPHC), Michel Bouchaud (1902-65): Ritz: trente typogrammes
Dr John Hinks (Honorary Research Fellow, CPHC), Sir Francis Seymour Haden (1818-1910): and the British etching revival
Despite his 'amateur' status (he was an eminent surgeon), Haden was celebrated in his lifetime as a leading maker of original (not copying other artists' work) etchings, drypoints and mezzotints. He was at the heart of the Etching Revival in Britain, and collected etchings by Rembrandt, which influenced his own style. He was Whistler's brother-in-law and they sometimes worked together until a spectacular falling-out. Haden wrote books about Rembrandt and about printmaking techniques, greatly encouraging other printmakers. He was the founder and first president of the Society of Painter-Etchers, which continues as the Royal Society of Painter-Printmakers. Now largely overlooked, Haden should be recognised as a pioneer of original printmaking.
John Hinks is Honorary Research Fellow in Printing History and Culture at Birmingham City University, Co-ordinator of the History of the Printed Image Network (HoPIN), and Chair of the National Printing Heritage Committee. He has tried his hand at most printmaking methods over the years at Leicester Print Workshop – though didn't enjoy etching!