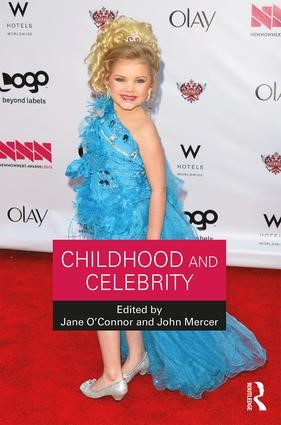 The Centre for Studies in the Practice and Culture of Education (CSPACE) welcomes you to the launch of two major pieces of research. Of particular interest to academics in Education, Media, Sociology and Cultural Studies, but also to those with any interest in contemporary life, these books provide insight into the experiences of young people in the late 20th and early 21st century.
This is a free event and is open to the public as well as staff and students at BCU.
We look forward to seeing you there!
O'Connor, J. & Mercer, J. (eds) (2017) Childhood & Celebrity. Routledge.
Childhood and Celebrity brings together leading international scholars from a range of disciplines including Childhood Studies, Celebrity Studies, Cultural Studies and Film Studies to explore the complex relationship between contemporary childhood and celebrity culture. This unique collection includes detailed case studies of specific child performers such as Macaulay Culkin and Miley Cyrus, histories of child stars in the 'Golden Age' of Hollywood, analyses of representations of children in film and discussions of children as media creators and producers.
Wade, A. (2016) Playback – A Genealogy of 1980s British Videogames. Bloomsbury.
Through interviews with developers, gamers, and journalists examining the phenomena of bedroom coding, arcade gaming, and format wars, mapped onto enquiry into the seminal genres of the time including driving, shooting, and maze chase, Playback: A Genealogy of 1980s British Videogames examines how 1980s Britain has become the culture of work in the 21st century and considers its meaning to contemporary society. This crucial and timely work fills a lacuna for students and researchers of sociology, media, and games studies and will be of interest to employees of the videogames and media industries.