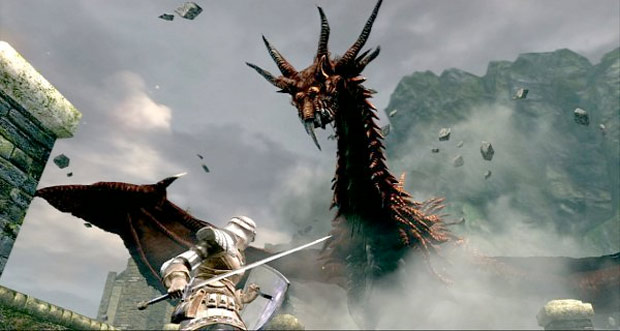 The politics and ethics of gaming
You are invited to the Birmingham Centre for Media & Cultural Research seminar series.

Dr. René Reinhold Schallegger (Alpen-Adria-Universität) | "I Am Not Chosen, I Have Chosen" – On the Ethical Framework of Dragon Age: Inquisition
My paper takes a critical look at the ethical framework of BioWare's Dragon Age: Inquisition (2014), and how it applies to social and political processes. The most recent instalment of the oftentimes controversial Dragon Age franchise casts the player as an unwilling prophet, pitted against a mage eager to accomplish his ascent to godhood, or break the world trying. Knowledge and faith clash, as the population looks upon the Inquisition to shatter or transform the very authorities that order the world. Dragon Age: Inquisition constitutes an extraordinary contribution in the medium of videogames to the current debate about ethics in Western societies.
Dr. Nick Webber (Birmingham City University) | The Place of Video Games in British National and Cultural Identity
Videogames have established an important position within the UK's narrative of national creativity, tied to ideas of economic growth and prosperity, and underpinned by investment schemes and tax relief. The concept of the 'culturally British video game' has entered government policy, but what exactly does it mean? When does a game start, or stop being British? This paper takes as its starting point the UK's cultural test for videogames, used to assess their eligibility for creative industry tax relief. It considers the cultural status of games, and how a national cultural identity defined through games might work.
René Reinhold Schallegger was trained in English and American Studies, as well as French, at Alpen-Adria-Universität Klagenfurt (Austria), and Anglia Ruskin University (UK). Currently, he is Assistant Professor for British-, Canadian-, and Game Studies at Alpen-Adria-Universität.
Nick Webber is Associate Director of the Birmingham Centre for Media and Cultural Research. His research focuses on (video)games, history and identity.
Free registration at this link