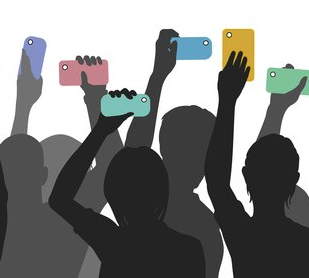 BCMCR Research Seminar – Journalism, Activism, Community – Reflections on the USE-IT! Project
1600-1730 Wednesday 20 February 2019
C284, Curzon B, Birmingham City University
Free registration at this link
USE IT! is an exciting and innovative 3-year programme launched in early 2017, to create a new 'place-based' community of social entrepreneurs and like-minded individuals who want effect positive change to tackle poverty and social isolation in their local neighbourhoods across West Birmingham and Sandwell. There is a key focus on social enterprises, community-rooted entrepreneurs and social producers trading in areas such as: education, food and catering, health, technology and tourism. The programme has been specifically developed to support participating entrepreneurs and enterprises to solve local social and economic issues, enable skills development and open up new markets for the ethically-based goods and services they deliver. As an outcome of the capacity-building and knowledge sharing delivered through the programme, USE IT! participants will create employment opportunities and improve social and health outcomes for individuals. In this seminar, three of USE-IT!'s numerous project partners discuss some of the key insights and challenges of the USE-IT! Project: Dr Sara Hassan (University of Birmingham), Conrad Parke (Sandwell Council) and Jeanette Derbyshire (community researcher).
About the speakers:
Dr Sara Hassan is an urban planner with a strong multidisciplinary background. Her research and teaching interests include the development of innovation in community planning engagement and planning policy reform and its impact on poor and vulnerable communities; she has been particularly engaged with community development and urban planning in developing countries. Sara works closely with poor communities in the development of community research training and developing a decision making model for sustainable development and collaborative planning.
Conrad Parke is a Regeneration and Partnerships Manager with Sandwell Council. Conrad has two decades of regeneration experience, much of it at neighbourhood level – either coordinating various services or acting as a link between services and the community. Time and experience mean Conrad has come to believe that "regeneration needs to be seen as a constant goal with mainstream services and residents jointly striving to raise all aspects of quality of life within neighbourhoods – as opposed to individualised objectives and targets".
Jeanette Derbyshire is a community researcher. She has recently been working in Icknield Port Loop and surrounding area that is set to undergo a major regeneration project, and ensuring that this is integrated into the existing community – what she called "integration by interaction".