Birmingham Fashion and Textiles Research Group Colloquium: Adornment and Identity
Thursday 3 September, 10.30 – 15.00
Birmingham City University, City Centre Campus, Cardigan Street, Birmingham B4 7BD Map and directions
Personal adornment involves anything worn or added to the body to enhance the beauty or status of the wearer. In western society we must wear clothes, but we choose to embellish what we wear to distinguish ourselves from others. Adornment can be used to define our cultural, social or religious position, or to create a persona and establish an identity. It contributes to self presentation – the identity we choose to portray – and to self perception – the identity we strive to understand.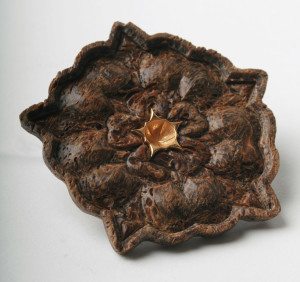 This informal colloquium aims to explore the relationship of identity and adornment in all its forms, including the following themes:
–       Fashion identity as a form of self identity
–       Tattoos and piercings – an embodied self?
–       The ritual and personal significance of jewellery
–       Identity creation through ownership of objects
–       Adornment to reveal/conceal the self
Calls for papers:
Presentations are invited on these or other related themes. Since the emphasis is on discussion, a  written paper is not required, though there will be an opportunity to submit chapters to an e-book. If you are interested in making a presentation, please submit a 200 word abstract by Monday 17 August 2015 to yanyan.wang@bcu.ac.uk.
Registration details:
Fee: ADM delegates: free | external delegates: £10.00
The full registration fee £10 includes: colloquium, lunch, morning and afternoon refreshment breaks.
The deadline for online registration is Wednesday 26 August 2015. To register, please contact Yanyan Wang by email at yanyan.wang@bcu.ac.uk.
Images courtesy of Ting Zhao and Rachael Colley