Midweek meditation and mindfulness workshop | 22nd June 2017 | organised by Sally Bailey and Sarah Walden, Birmingham School of Art
On a cloudy afternoon in June, facing the final stages of the academic year, an intrepid troupe of frazzled PhD students set out across Birmingham in search of the oasis of calm that is the Kadampa Meditation Centre…
Earlier in the year, School of Art researcher Sally Bailey felt that an introduction to meditation and mindfulness would help to foster a sense of individual mental fitness and wellbeing, to counter the stress of life as a PhD student: it is difficult to 'switch off' from our research, but it's necessary in order to recharge our minds and bodies so we're able to give our best to our work and our colleagues. Sally proposed a group outing to the Kadampa Meditation Centre in central Birmingham, where students could learn basic mindfulness techniques and tips on sustaining and improving meditation practice at home. The PGR Studio was delighted to fund this exercise through the Researcher Development Fund.
The Kadampa Centre is a Buddhist teaching centre providing daily meditation/relaxation classes, as well as visiting schools, colleges and workplaces, offering tailor-made sessions by request. Our session was led by Gen Kelsang Leksang, the Principal Teacher at the Centre, whose calm and joyful presence guided us through a relaxing hour of realigning expectations and priorities and focusing on our inner well-being. Those of us who had had some experience with meditation appreciated the assistance and reminder of the power of meditation practice, and those of us who were new to meditation and mindfulness learned some valuable tools for the PhD journey. Our session was non-religious and it brought together PGRs from a mixture of faiths and spiritual beliefs – all with the same aim: to relax.
Following the session, we decamped to the vegan café Natural Healthy Foods for some well-deserved sustenance and a gentle, grounding chat and sharing of experiences, also generously funded by the Researcher Development Fund.
The experience was a welcome afternoon of relaxation and community-building with PGR colleagues. Aside from the obvious benefits of improving well-being, stress management and problem solving skills, sessions such as these give a focused reason for students to come together and share the experience of the activity, allowing for new academic and social connections to be formed, reaching across faculties and year groups.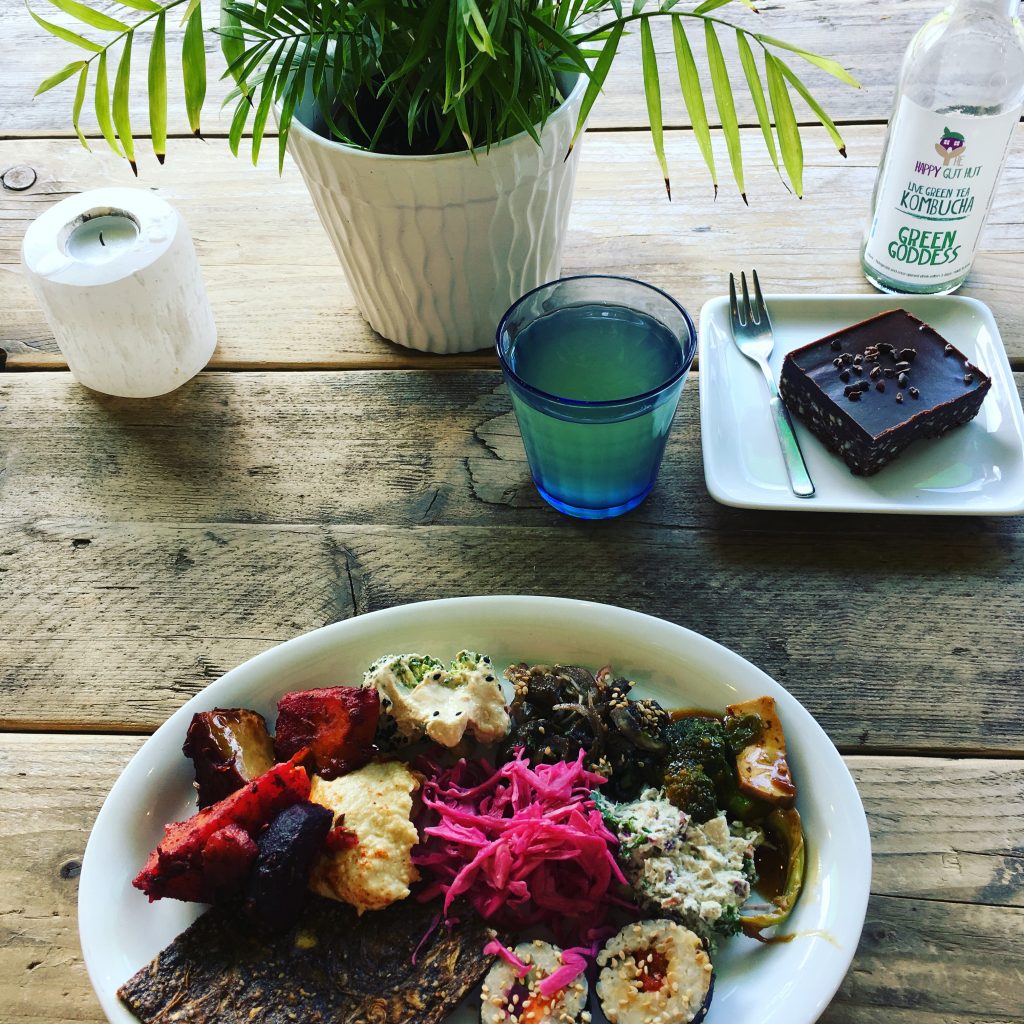 This event was funded by a PGR Studio Researcher Development Award. See here for details of other successful applications.