The 6th Inside//Out festival took place on the 25th January 2023 and included 10 speakers and 11 presentations.
It was a fabulous opportunity to learn about the range of projects being carried out within the faculty. The festival included an exciting programme of fast-paced, quick fire talks and activities that included audience involvement to make this a fun, chaotic collaborative tour de force!
The line-up included:
Holly Doron / Naomi Taylor / Joanna Shemmans / Isabelle Uner / Celia Johnson / Wenhao Fang / Ying Sun / Sally Butcher / Jo Gane / Wanshu Li.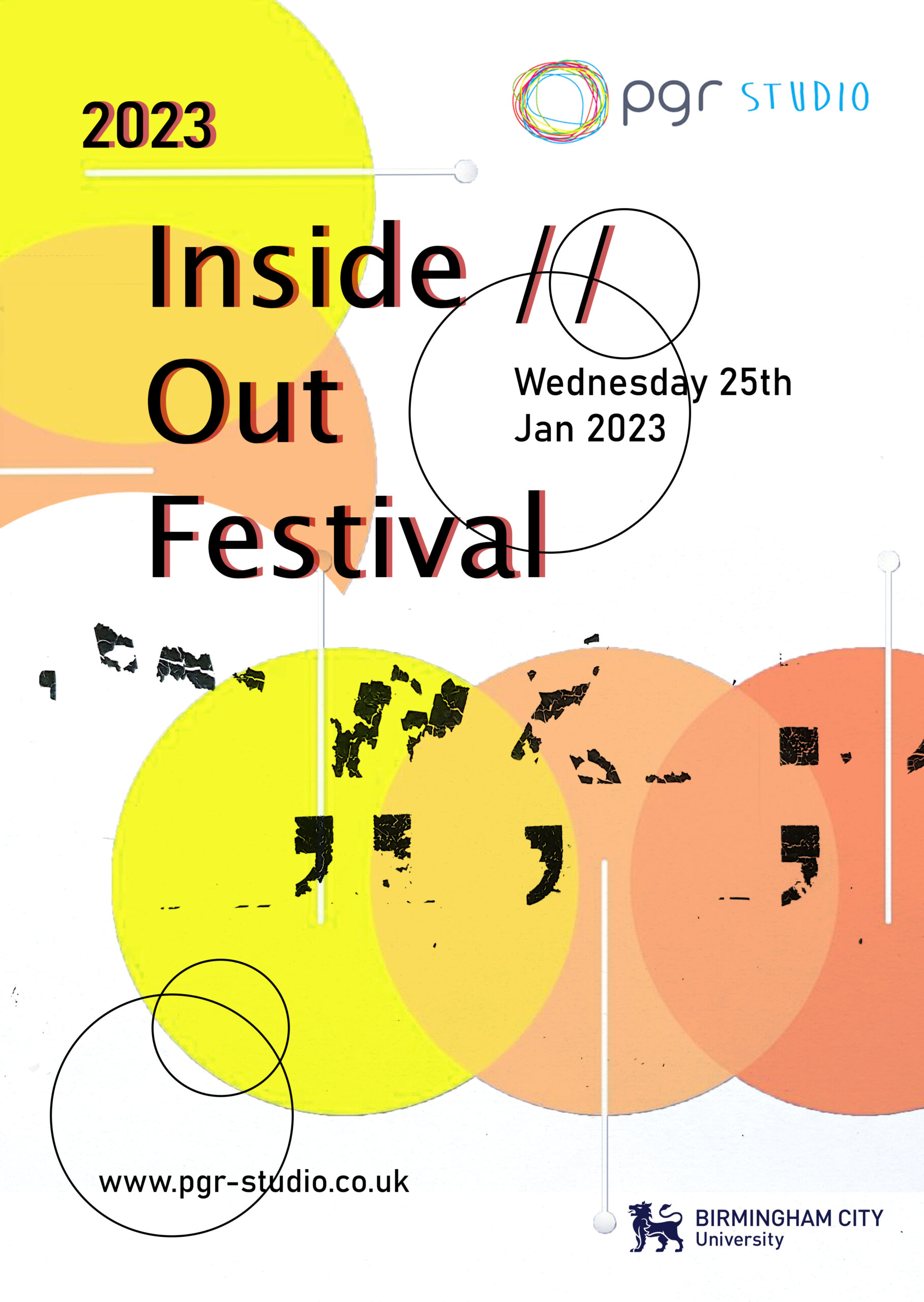 The 2023 festival was organised by the wonderful Sally Butcher, Harri Charles, Ying Sun and Sian Hindle.