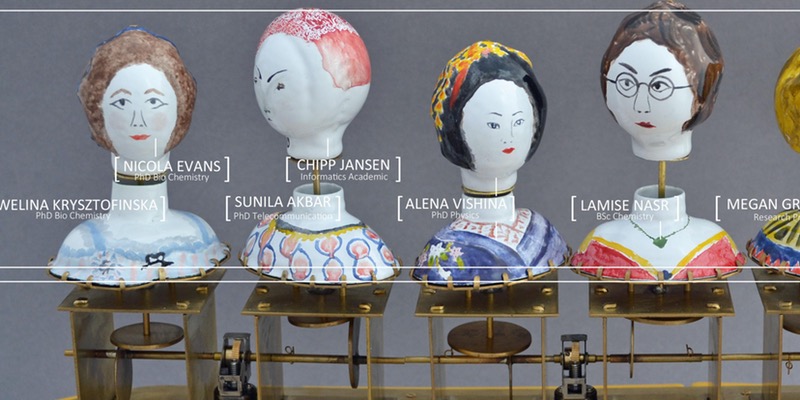 Parallel Practices: Hacking the Enlightenment Project – Knowledge exchange through collaborative automata-making | John Grayson
Talking Practice is delighted to welcome back John Grayson, for his second appearance behind the Talking Practice lectern. Do join us for his talk, chat and a glass of wine in the Vittoria Street Gallery afterwards.
Parallel Practices was a collaborative project between the Crafts Council and the Cultural Institute at King's College London (KCL). First piloted in 2014, it brought together makers with scientific academics and their students. The project was devised as a knowledge exchange programme intended to drive innovation in science, healthcare and the crafts. Three new Parallel Practices residencies were commissioned in 2016 to explore further learning through making.
For Talking Practice, BCU STEAM scholar, enameller and metalsmith, John Grayson presents his experience of the six-month residency based at the Wheatstone Lab Maker Space at KCL. He reveals how collaborative automata-making was used as a vehicle for the exchange of traditional craft skills in return for knowledge on digital control systems. He also describes how he has subsequently combined this new knowledge with his research on the lost 18th Century craft skills of the South Staffordshire enamel industry, to develop new work – a range of digitally controlled, satirical automata for the Crafts Council and Craftspace.
Book online here