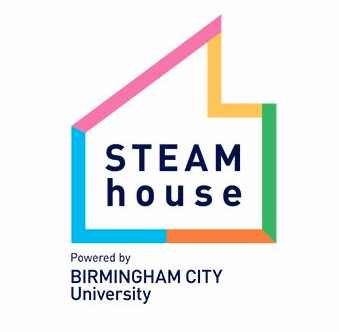 The spring of 2018 brought the launch of STEAMhouse (www.steamhouse.org.uk), a unique new space for innovation through interdisciplinary collaboration. STEAMhouse seeks to unite talented researchers, start-ups, SMEs and entrepreneurs from different backgrounds from within Science, Technology, Engineering, Arts and Maths – the STEAM disciplines – to bring amazing new ideas to life.
We see huge benefit connecting our research community with our STEAM network and would like to run a workshop for ADM PGR Studio researchers to hear from individuals who are championing the local scene alongside a practical hands-on session to learn some design thinking tools that can help motivate innovation.
This workshop is to encourage conversation, curiosity, interaction and inspiration through collaborative thinking.
Book your ticket here.