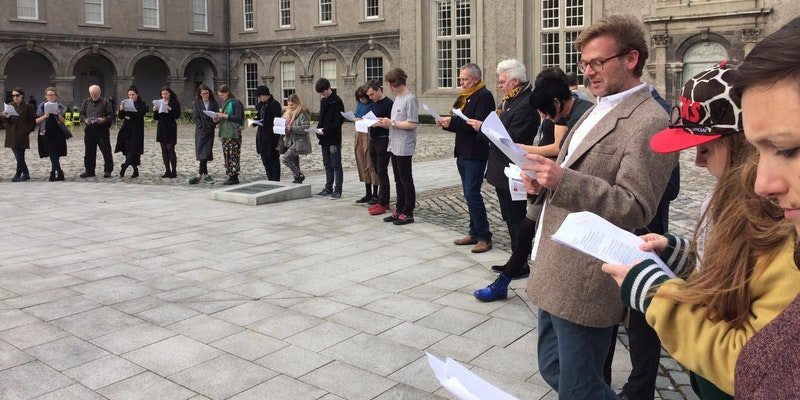 Birmingham Big Art Project, in conjunction with Eastside Projects, are hosting Public Art Thinking: Symposium & Publication Launch at the Curzon Building Lecture Theatre, BCU. The symposium will bring together thinkers and practitioners in the fields of art, as well as council directors, urban planners and architects in order to discuss what Public Art Thinking is now.
Be a part of our critical discourse around public art and investigate the ways artists and organisations are currently developing strategies to rethink their role in the future development of our cities.
Public art is often complicit in projects of urban re-development. But who is dispossessed? How can we claim 'difference' when space is becoming homogenised by mass developers? Could artists be better property developers?
Speakers will include: Mel Jordan, Barbara Holub, Rosalie Schweiker, Robert Garnett, and Andy Reeve.
A double issue of the Art & the Public Sphere journal has been dedicated to this concept of Public Art Thinking. It is edited by Mel Jordan and Anna Santomauro and published by Intellect Books. The journal will be launched as part of the symposium and will be available to purchase.
Image Credit: Freee Art Collective, 'Manifesto for Art', performed in Dublin at IMMA October 2016