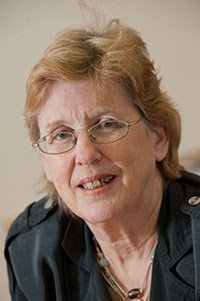 Dr Kathleen Donnelly: Such Friends
What we can learn about creative people in groups.
The poet W B Yeats wrote, 'Say my glory was I had such friends.'
In the early years of the last century, writers and artists congregated in salons, to chat and fight and discuss their work: Yeats and his 'such friends' in the Irish Literary Renaissance, Virginia Woolf and the Bloomsbury group, Gertrude Stein and the Americans in Paris, and Dorothy Parker and the Algonquin Round Table. What can we learn about how these relationships enhanced the creativity of those involved? And how can we make use of this research to help our own and our students' work in groups?
This talk is part of the 2015-16 Pop-up-Professor series at the Faculty of Arts, Design & Media, BCU.
No need to book, just turn up!