You are cordially invited to the Inaugural Professorial Event of  … Professor Joe Cutler | Head of Composition at Birmingham Conservatoire | Faculty of Arts, Design and Media | Birmingham City University
This event will take the form of a performance by the internationally acclaimed Fidelio Trio, who will perform seven works by Professor Cutler. The performance will take approximately one hour and will be followed by a drinks reception.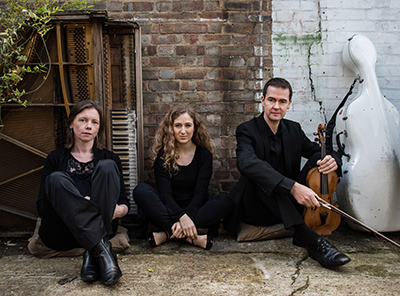 FIDELO TRIO:
Darragh Morgan | violin
Adi Tal | cello
Mary Dullea | piano
Archie
Comfortable Music
(re)Gaia
McNulty
Clavinova Music
Buckley's Hot Licks
2016 was a Sad Year for Pop Music
… all by Joe Cutler
With work described as "propulsive" (BBC Music Magazine),"alluring" (Scotsman), "neurotic" (Re-Diffusion) and "the best thing to come out of Neasden since Twiggy" (Gramophone), tonight's event celebrates the music of Professor Joe Cutler with performances from long-time collaborators, the internationally acclaimed Fidelio Trio.
www.joecutler.com | www.soundcloud.com/kutlerski | www.fideliotrio.com
Please RSVP to admresearch@bcu.ac.uk by 21st March 2017 if you would like to reserve a complimentary ticket. Tickets will be available on the door via a guest list.