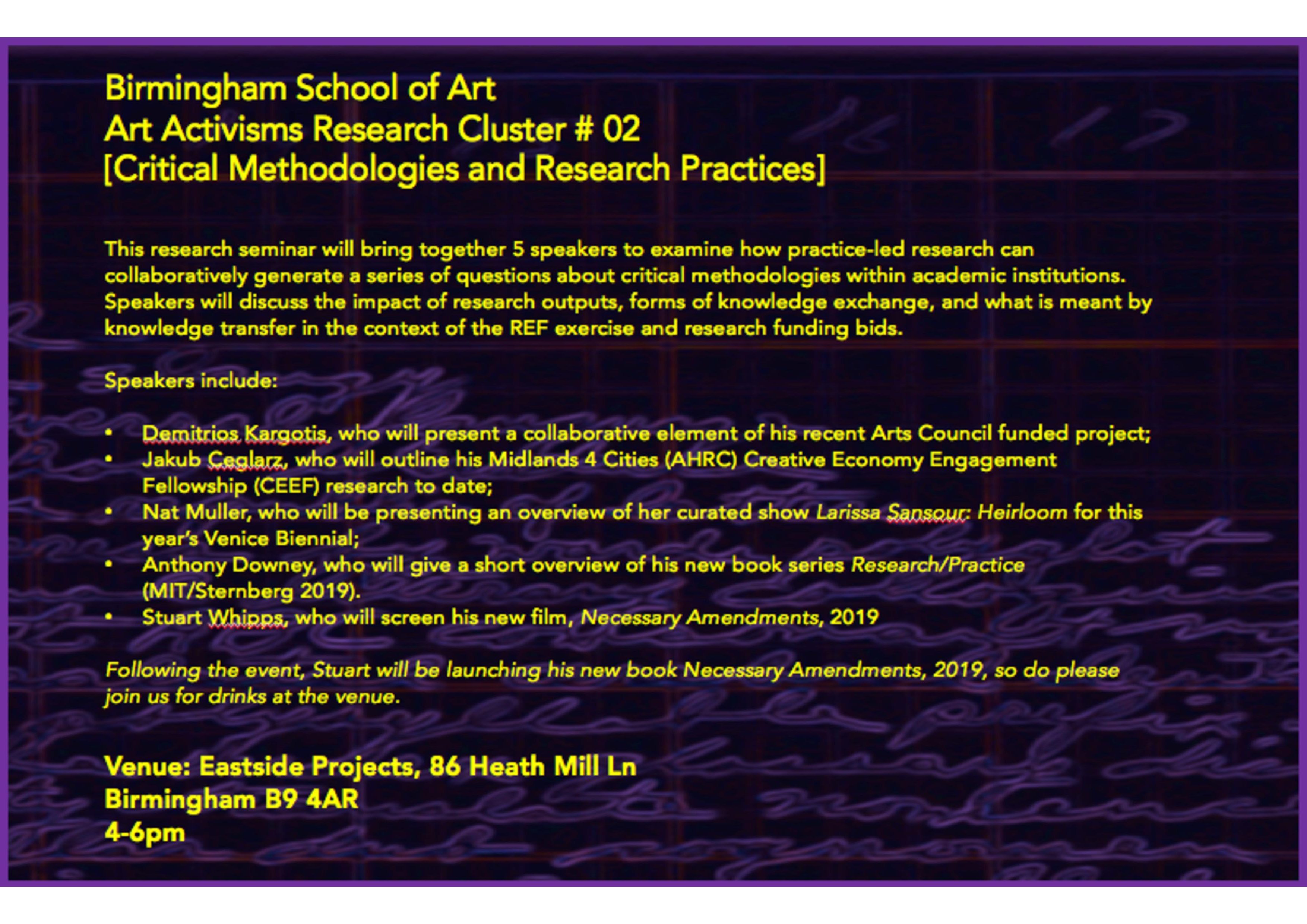 The second event in our Art Activisms Research Cluster is titled "Critical Methodologies and Research Practices". It will take place on June 5, 2019 at Eastside Projects 4-7pm.
This research seminar will bring together 5 speakers to examine how practice-led research can collaboratively generate a series of questions about critical methodologies within academic institutions. Speakers will discuss the impact of research outputs, forms of knowledge exchange, and what is meant by knowledge transfer in the context of the REF exercise and research funding bids.
Speakers include:
Demitrios Kargotis, who will present a collaborative element of his recent Arts Council funded project;
Jakub Ceglarz, who will outline his Midlands 4 Cities (AHRC) Creative Economy Engagement Fellowship (CEEF) research to date;
Nat Muller, who will be presenting an overview of her curated show Larissa Sansour: Heirloom for this year's Venice Biennial;
Anthony Downey, who will give a short overview of his new book series Research/Practice  (MIT/Sternberg 2019).
Stuart Whipps, who will screen his new film, Necessary Amendments, 2019
Following the event, Stuart Whipps will be launching his new book Necessary Amendments, (MK Books, 2019), so do please join us for drinks at the venue.