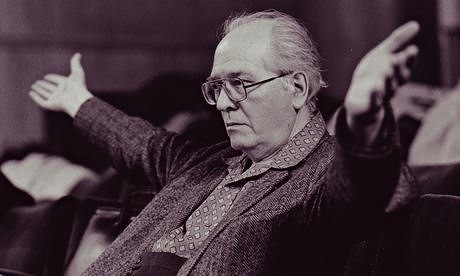 Dying to be Late: On Messiaen and Said
The last years in the life of any artist tend to be an emotive subject, especially so in music, the most chimeric of arts. Last works are imbued with meanings that are often as much to do with the romantic notions of the audience as any intent by the creator. The issue is whether the works in question are merely the respective artist's last works within the chronology of their output, or whether there is an intentional sense of finality. Evidence usually suggests the former, but the works are often received as the latter, even by usually rigorous thinkers such as Adorno and Edward Said.
In this context, the last works of Olivier Messiaen are extremely unusual. Having had the benefit of a longer life than many of his predecessors, he had the benefit of composing what he believed would be his compositional last will and testament; the opera Saint François d'Assise (1975-83). This enormous summa was supposed to be the end, but Messiaen did not die during or immediately after the composition of Saint François. provoking an unusual conundrum; what should an artist do after they have created what they believe to be their final work? This presentation critiques Said's various exemplars of late style by killing off Messiaen at various points in his career and placing each set of last works through the filter of Said's and Adorno's writings.